View the Course | Championship Course | Fox Course | Current Weather Conditions

"Best Greens Around" J.Holden 7/2020 8 hcp.
---
Back to Top
---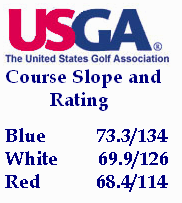 The original Championship Course allows the use of the whole bag of clubs from the challenging 6900 yard blue markers that include par 3's that require an expert touch at 232, 213, 208, 232, and 176 yards. The course is fair from the mid markers, the same par 3's shorten to 167, 182, 185, 166, and 133 yards. The shorter hitters can play those holes at 101, 141, 113, 133, and 118 yards. Do you like long par 4's and par 5's? 534, 480, 552, 604, and 518 yards will stretch your titanium graphite's out! The same holes for the shorter hitters are 311, 260, 498, 426, 498, and 437 yards.
View the Championship Course Scorecard
Back to Top
---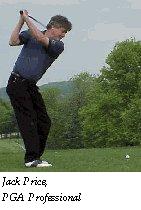 Fox Course 2021 COURSE CLOSED (WASH OUT)
The Fox was completed in 1991 and has been maturing into the tempest for the longer more accurate player, and a shot builder for the more novice player.
From the black tees it turns the perimeter of the Championship Course in 2800 yards and for the short stick, a capable 2051 yards. Be sure to bring your camera as there are some beautiful backdrops on which to capture your golfing family!
View the Fox Course Scorecard
Back to Top
---
Pittsburgh North
Golf Course
Phone: 724.443.3800
724.443.8766
P.O.Box 321 Bakerstown 15007 3800 Bakerstown Road
Email Us!
Pittsburgh North
GOLF RANGE CLOSED TILL FURTHER NOTICE
Bakerstown, PA 15007