2019 Calendar of Events
Juniors | Women | Special Events
2013 JR ASSOCIATION PIZZA OPEN WINNERS

2018 Jr Association 3 Man Pizza Scramble Winners
2018
October Mens' Club Champion Micheal Sluman
---
Women 2019 Play Golf America

Pittsburgh North Will be offering golf specials and some golf tips throughout June
Look here for upcoming events

June - Wo

men's Week TBA

Monday-Friday before 2PM and Weekends after 4PM

Women only

Play 9 or 18 holes pay 1/2 cart fee per lady

OR

9 Holes w/cart Fox 9 8:30 -2:30 M-F $10 per lady

(NOT for league or outing play)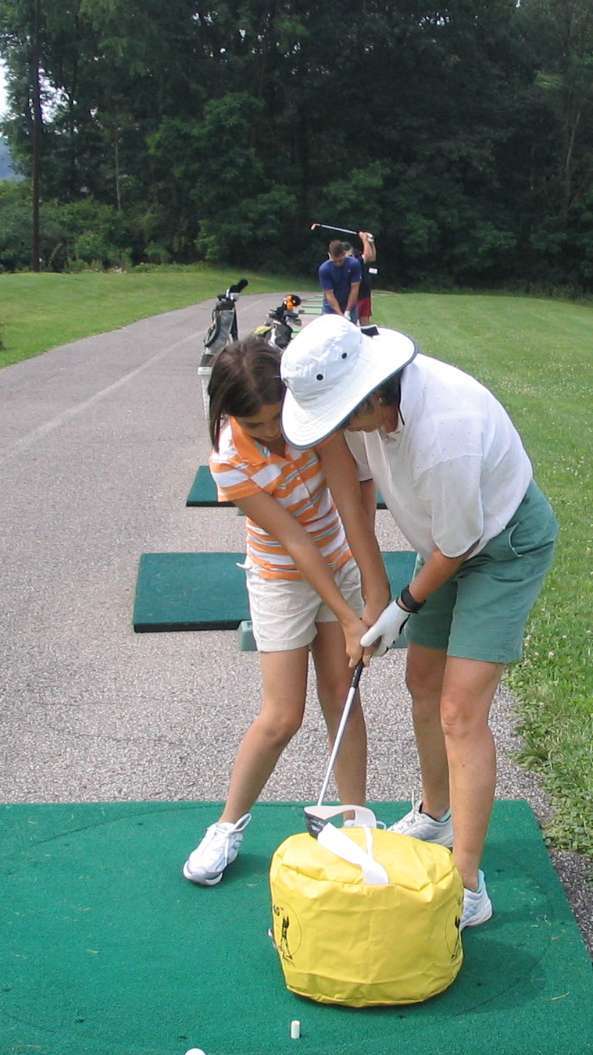 Lessons Jr. Association Members Discount $30 30 minutes
________________________________________________________________________________
Junior Golf Association Registration is run on the Pine-Richland school calendar.

Important Dates: 2019 June 6 2PM June 7 8AM Golf Course Pavillion
June-July

Junior Golf Association reg/orientaion

held in the pavilion at course

Cash $55

or Check (payable PghNorthGolf)

Tri-State PGA/Isaly's Jr. Event July 11, 2019

2019 dates

June 6 2PM June 7 8AM

after these dates reg/orientation at range appt. 724.443.0499

Thursday July 11, 2019

(link to register on left)

Pittsburgh North Course

Course

August

Junior Association Members
Pizza 3 Man Scramble

Pizza/beverage/prizes free

7:00AM

check in, event should be over between 11:15-12 Noon depending on # of participants.and if there is a putting playoff to determine winners.

MUST -register at golf shop or range call 443.0499 Before 7/10 No Cost
| Date | Event | Time | Location |
| --- | --- | --- | --- |
| June | Junior Golf Association reg/orientaion | 2PM | Golf Course Pavilion |
| June | Junior Golf Association reg/orientaion | 8AM | Golf Course Pavilion |
| June -July | Junior Golf Association reg/orientaion | make appt range any time 724.443.0499 | Range Rt 8 |
Back to Top Junior Golf Association
End of Year Event 3 Man Scramble Pizza Open Thursday Aug
Members MUST REGISTER BEFORE TBA TO PARTICIPATE!!!
WE WILL FORM THE TEAMS AFTER AUGUST 10

---
This is Pickles
Pittsburgh North Local Qualifying Location for
Remax World Long Drive
This year 2019, the World Long Drive has Suspended their Event
Patricia Price, Pittsburgh North's own PGA Professional, drove 316.4 yards, qualifying for Districts held at the Oakland Beach site in August. She won the women' district division that qualified for the world finals held in Mesquite, Nev. in October. Joining 48 women from around the world. Patricia finished 14th and was just excited to participate let alone to accomplish this feat against women 1/2 her age. Women compete in one age group. Men have 4 categories, Open Division any age 18 +, Senior 45-52, Super Senior 53-60, and Grand Champion Division 61+ Brent Rogers hit it 429 yards! 2013!!
For more details: www.longdrivers.com
Past Qualifiers:
Tom Sheesen 402 yards: Mike Lis 390 yards: Jay Rasch 334 yards: Jim Griggs 335 yards: Patricia Price 316 yards This year 2013 Brent Rogers 429 yards!!!
This event has been suspended by sponsors


Back to Top

---
Pittsburgh North
Golf Course
Phone: 724.443.3800
Fax: 724.443.8766
P.O..Box 321 Bakerstown 15007 3800 Bakerstown Rd
Email Us!
Pittsburgh North
Golf Range & School
Phone: 724.443.0499
5949 Route 8
Bakerstown, PA 15007
Email Us!