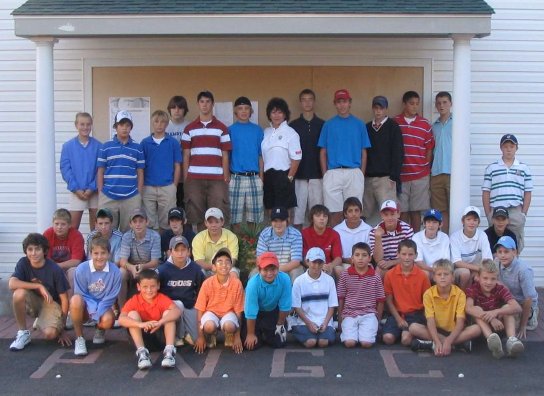 2019

Registration/Orientation

June 6 2PM

June 7 8AM

$55

will be seeking 13yrs old+ range help. Free golf+flex hours

Pittsburgh North offers a number of VALUE opportunities for the Junior Golfer (10 - 17 years) to play and improve their game and create lifetime relationships during the summer school break. "Sox" Price began in 1950 to offer all juniors an affordable access opportunity for course play. The program runs Monday thru Friday from June until the last of August during school vacation. After school begins Jr Members rate* is good till end of 2018.

. PGA/LPGA professional, Patricia Price has included golf etiquette, $60 worth of range balls for use all year, and .... Pizza Open (fee included) Discount lesson fee for Jr Association members *

Junior Golf Association | Junior Golf Instruction | 2013Junior Golf Tournaments 2009 Event Pictures


2019

Registration/Orientation June 6 2PM June 7 8AM (play thru end of Dec.)

724.443.0499 after these dates call to arrange for appointment

All members are REQUIRED TO ATTEND FULL REGISTRATION-ORIENTATION SESSION

Please refer to this website for any changes in dates, time, or locations of any events/activities or NEW activities

Request your Junior Membership cards at the golf shop counter 2nd week you play. This card must be on your bag when on course to identify you as JrGolfAssociation Member.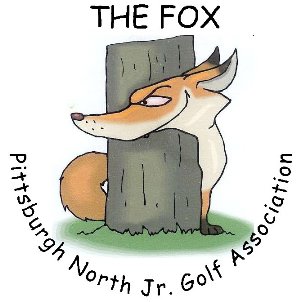 2019 Junior Golf Association
Most Affordable summer Jr. Golf Program/Play
A course pass is more than $200 without these features
$2 9 Holes Fox 7AM M-F
$6 9 Hole fee 9:30 AM - 2:30 M-F and After 4:00 PM Weekends members may play The Fox (must pay BEFORE play AND make starting time on pro shop sheet) This is good thru Dec 2019
Play Days 3man Scramble, Bingo Bango Bungo, Callaway
Thursday Year-end outing 3 Man Pizza Scramble Putting Championship
Junior Association Player Agreement
Thursday July 11, 2019 PGA Jr. (Isaly's) must register on PGA Site Isaly's Junior Golf Tour
---
Back to Top
---
Pittsburgh North
Golf Course
Phone: 724.443.3800
Fax: 724.443.8766
P.O.Box 321 Bakerstown 15007 3800 Bakerstown RD
Email Us!
Pittsburgh North
Golf Range & School
Phone: 724.443.0499
5949 Route 8
Bakerstown, PA 15007
Email Us!